Wander 14 acres of living garden-rooms surrounding an 18th Century Georgian manor house. This residence was once home to such literary greats as Poet Laureate Cecil Day Lewis, Sebastian Shaw and Sir John Hurt. The gardens at Ballintubbert form a series of living garden-rooms arranged symmetrically around the simple Georgian house. Explore the Sir Edwin Lutyens-inspired sunken garden with Gertrude Jekyll-style planting, lose yourself in the yew cloisters, and revel in the Arthur Shackleton-designed garden nestled near the side door. You can also relax in the secret garden before exploring the woodland walks and newly established Bee-tropolis Biodiversity space. With a firm grip on our history, we look to the future as we work towards becoming the first 'Certified Organic Ornamental Garden' in Ireland and ensure that our planting schemes are adapted to cope with the fluctuating Irish weather conditions.
Upcoming Wellbeing Retreats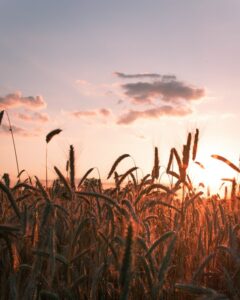 A weekend retreat to pamper yourself in the very magical Otherworld of Ballintubbert Gardens and House. Lu Thornely with special teacher Mari Kennedy will celebrate the Autumn Equinox, the end of harvest and the final festival of the Celtic year.
Read More »
Do you have a promo code?