Your Festival Style Wedding Venue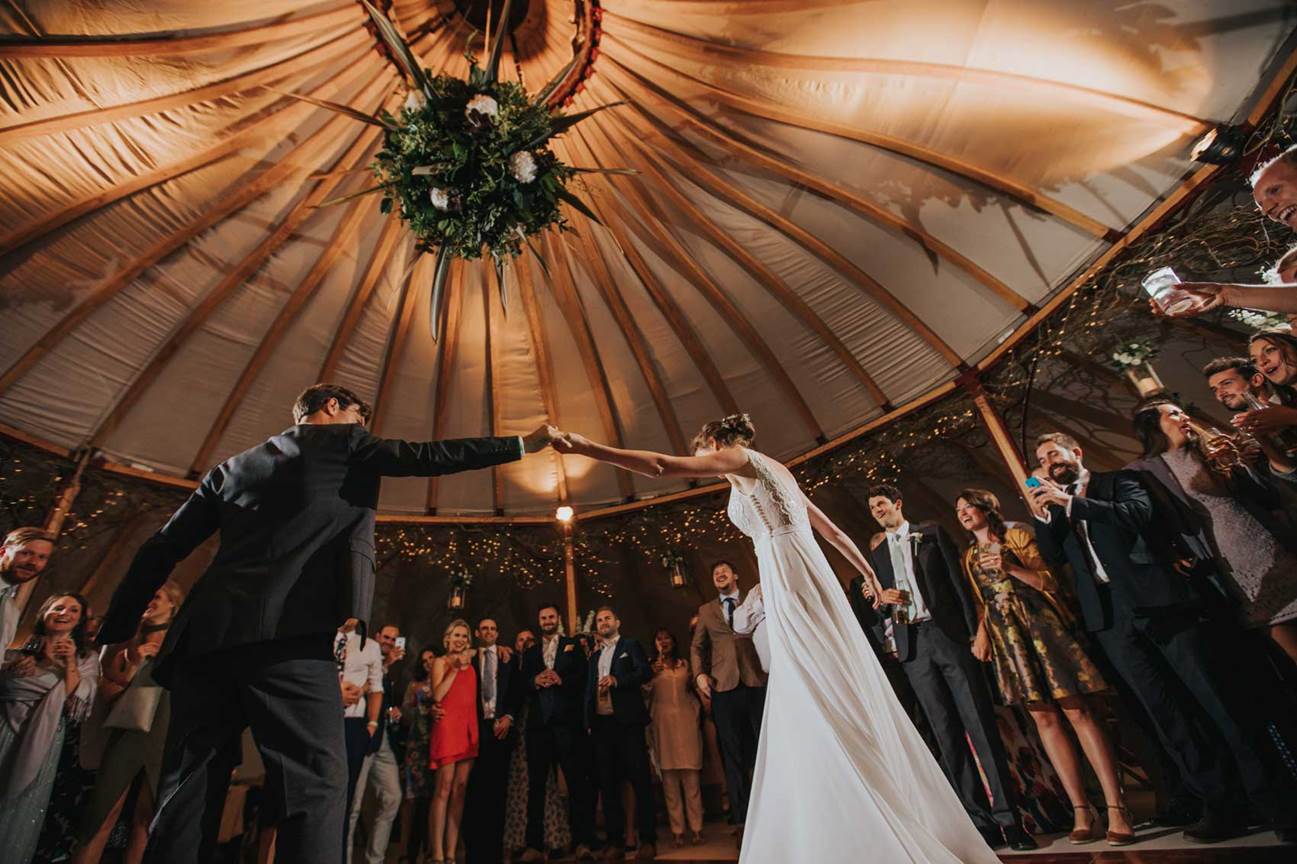 Allow us at Ballintubbert Gardens and House to host your bespoke wedding celebrations. A stylish romantic country sustainable venue in Ireland to celebrate with your family and friends. We offer you a unique wedding venue that fulfils your dreams of a festival style sustainable wedding with boutique camping and luxury accommodation. The best of local food and drink, under a canopy of lights.

Luxury rooms in a historic house and a beautiful garden venue with quirky accommodation and glamping - Ballintubbert Gardens and House is perfect for simply rustic, classic chic, bohemian hip & vintage style weddings all year round.
Choose from the pure & natural elegance of The Fountain Garden, The Mirrored Canal or overlooking the romantic arboreal aisles of the orchard from the cosy Tabernacle.
Through the aromatic Rose Pergola, past the abundant Potager & scented herb garden, our attentive staff await your guests with delicious canapés and refreshing celebratory drinks in the Orchard and Tabernacle. The orchard makes for a stunning backdrop to your drinks reception. If the weather takes a turn, the Tabernacle's rustic charm is ideal for your guests to watch the clouds drift by, eat delicious food and get to know each other before dinner.
Bring the outdoors inside with Ballintubbert Gardens & House signature circular marquee presiding over the Great Lawn. A stroll via the old orchard is where the heart of the party plays out under canvas.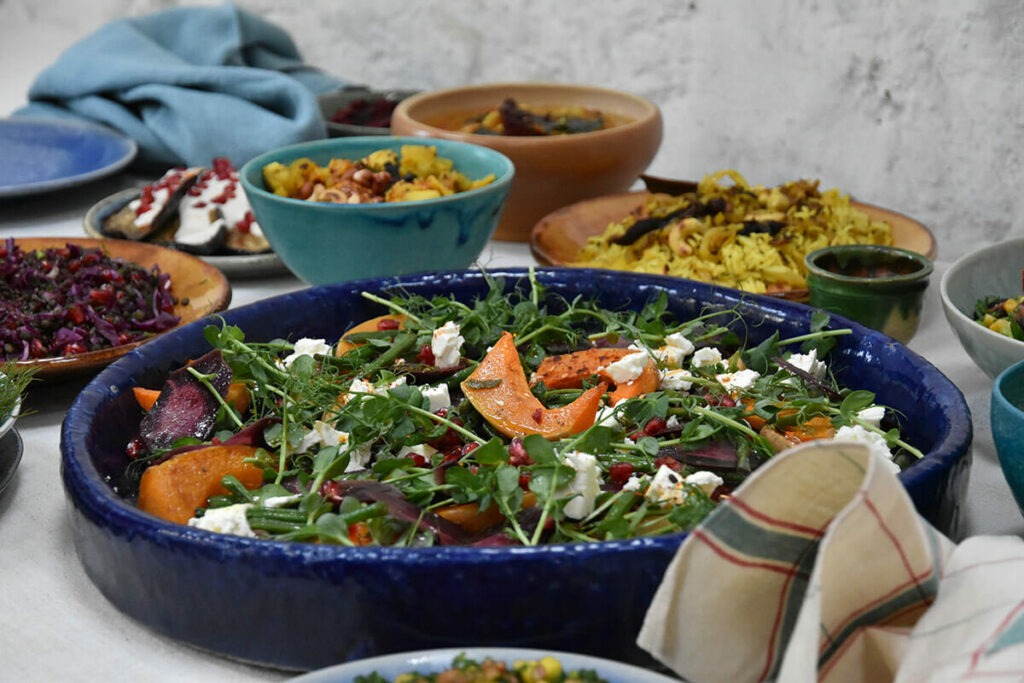 Pulling off a memorable event is a puzzle and one we love to solve: all it needs is fantastic friends and family, drop-dead decor, and most importantly, mouth-watering food that has everyone asking for more.
For this reason we have teamed up with The Gourmet Kitchen, Blackstairs Catering and Lu Thornely to offer you and your guests a memorable and unforgettable wedding day.
Manor House & Garden Wing
The Manor House with its country kitchen, cosy lounge rooms and 5 double bedrooms makes the perfect home from home for your wedding. In addition the harmoniously restored Garden Wing contains four well-appointed rustic chic en-suite double bedrooms, each with an individual aesthetic.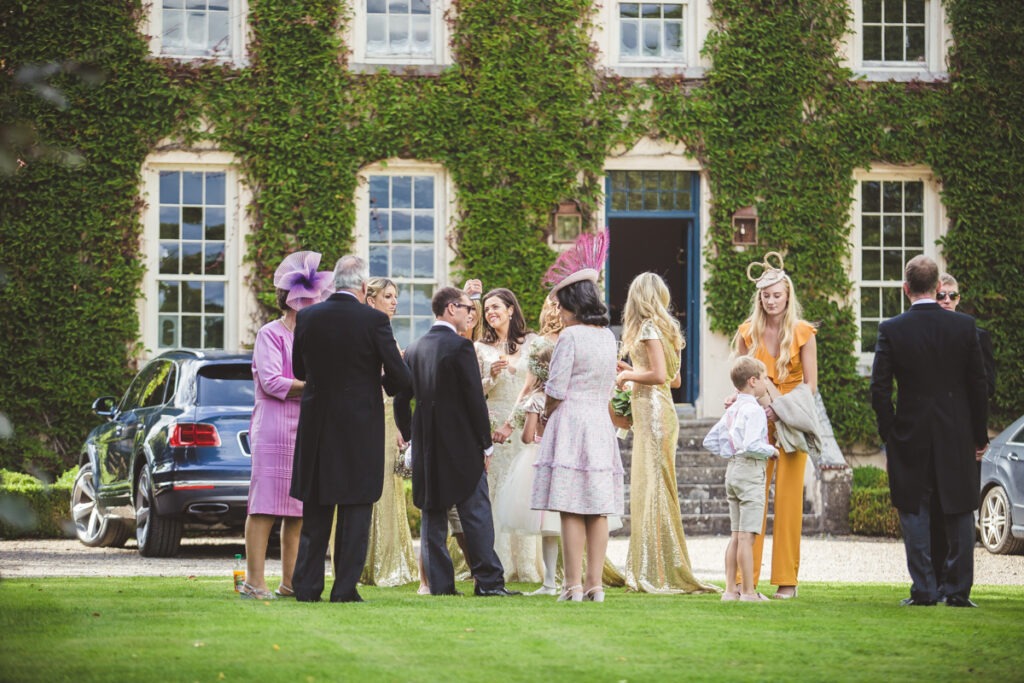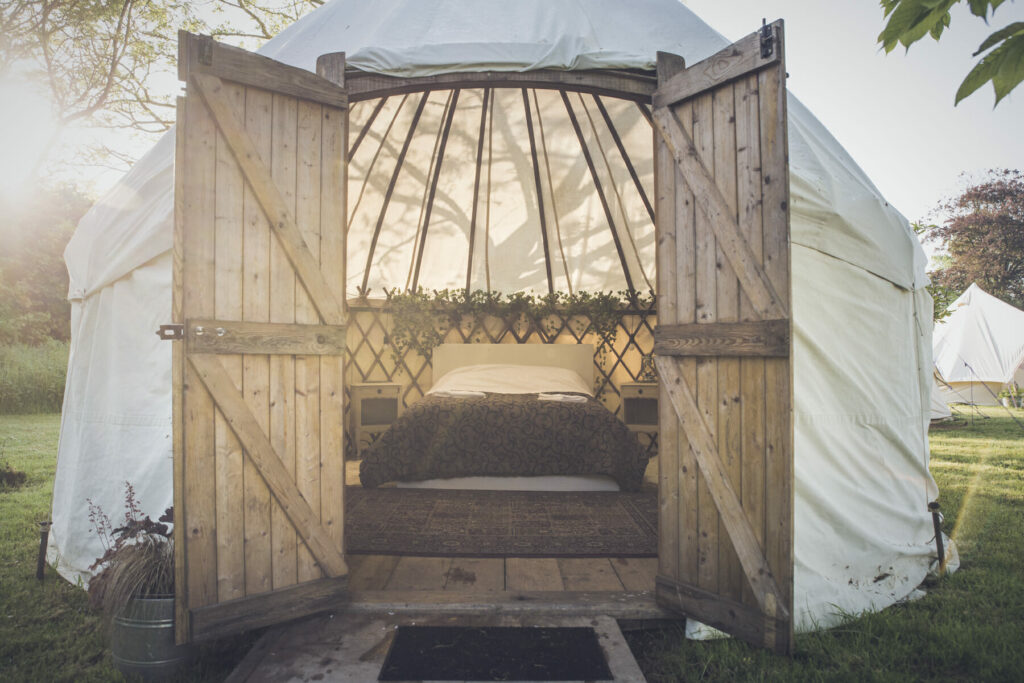 Expect meet & greet service, & delicious breakfasts. The yurts have a green electricity supply, electric blankets and cosy stoves. There are comfortable ablution facilities with changing rooms & piping hot showers a short walk away. Enable all your guests to stay as long as possible to make the most of your festivities & enjoy the woodlands & gardens.
The Manor House consists of five one-of-a kind double en-suite bedrooms, each with its own wonderful aspect of the gardens.